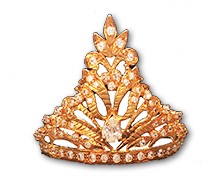 During this season the streets flock with people to buy Shringaar and dresses for Laddugopal or Lord Sri Krishna or Lord Sri Radhakrishna. Shringaar for Lord Laddugopal https://www.radhavallabh.com/radhakrishna-store/pure-chandan-sadnalwood-sringaar-ladoogopal-set-p-2922.html turban or crown with peacock feather inserts, tilak, earrings, chibuk, chokar or hasli, necklaces, waistband, armlets and bajuband or armband for hands, anklets for the charan or feet. These shringaar for Sri Radha Krishna set can be easily bought online and look like this https://www.radhavallabh.com/radhakrishna-store/twinkling-florets-radha-krishna-sringaar-set-p-1251.html 
Then dresses exclusively embroidered and appealing to eyes- that as ones Lord Laddugopal adorns it you simply feel blissful and blessed. Lord Krishna's Flute a very important or integral part of Shringaaar like these- https://www.radhavallabh.com/radhakrishna-store/krishna-flute-c-60_24.html . Floral jewellery is well associated with Lord Shringaar as https://www.radhavallabh.com/radhakrishna-store/flower-jewelry-c-260_281.html . We read the Lilas about flowers and His incomparable beauty are thoroughly depicted now days. We get Artificial Floral jewellery as soft as the real ones and look to these are especially good for places where flowers are not easily available or due to hasty life schedule we are unable to change them regularly.
Thus our Lord has given every soul an opportunity to connect with Him not only through meditation but by turning our feelings into reality by decorating and dressing our Sri Laddugopal or Sri Radha Krishna with Bhakti and love.
Every Shringaar has a deep meaning and significance behind it we will share this further on so stay tuned….
Summary
Reviewer
Radha Krishna Spiritual Portal
Review Date
Reviewed Item
Laddu Gopal and Shri Krishns Shringaar
Author Rating